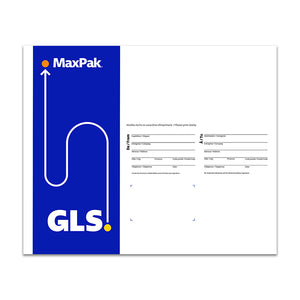 2097 - 2097 - MaxPak(x10)
MaxPak is the perfect delivery solution for small businesses or occasional document mailings. By using our prepaid plastic shipping bags, you save on your shipments across most of Quebec and Ontario. MaxPak is designed to be affordable and effective. With this product, your shipments will be safely delivered the day after the pickup where possible: your recipients will receive your shipment quickly and without any additional fees, the only cost is the MaxPak.
We will deliver MaxPaks to your door within 72 business hours of placing your order.